Classic & Vintage Cars for Sale
1971 Hemi Cuda!!! ~ finished in Tor Red! Also referred to as Hemi Orange. 29k Documented original miles, interior, body panels, and drivetrain.  Galen Govier, personal inspection. Ralley Gauges, console with slapstick shifter and super drag pack, 410 DANA. The BEST Hemi available.  $450,000.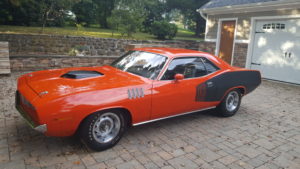 TWIN Ls6 Convertibles for SALE!
Impossible to find an ls6 convertible

with m22 ,cowl induction,gauges,and bucket seats. Here you

get your choice  of 2 colors!!!    One has

factory buildsheet,the other has 3!!!  Concours show

restored pair in impeccable condtion.  Offered at 650k

each. 


1970 Ls6 Chevelle
1970 Ls6 Chevelle. Full original build set. Fathom green/green/white stripes.  4 speed M22 410 tach and gauges, cowl induction, needs parts and restoration. This car is the real deal! $24,900 Email for owner's contact info.
1970 Ls6 Chevelle
1970 Ls6 Chevelle. Partial build sheet, cranberry red/black/black. 4 speed M22, 410 posi, tach and gauges, cowl induction. Needs parts and restoration. Factory original. $24,900. These cars bring strong 6 figure prices when restored.  
1969 COPO Chevelle

~ Fathom Green/Green. Auto Trans with bucket seats.  Great project car! Zero rust on original paint shell.  Original COPO order trim tag NEVER REMOVED.  Needs parts and restoration...  You cannot find another COPO for this Price! $34,900.  
1969 Canadian Documented COPO Chevelle!

 ~ This is the first COPO and earliest built to go to Canada. Fabulous color combination. Lemans Blue on White.  4 Speed, bucket seats, tach and gauge package and Rosewood Wheel.  GM Canada Documents. Needs restoration CAll for information.  $79,900.
 
1969 L89 Camaro

~ One of 311 produced. Documented 9002 original miles w Protecto plate.  one owner for over 40 years .Not driven since 1973 prior to resto. Rare options including factory cowl induction and rs w m22 410 BV rear CHAMBERED EXHAUST,TACH AND GAUGES W ORIGINAL INTERIOR [NO CAPS IM JUST TOO TIRED TO DELETE AND REDO ]. Aluminum heads.  The only other car with aluminum heads and cowl induction is the ZL1 !!  Car was oredered to race. Ironically the Address on POP is 1320 Race St   in Cinncinatti OH  !!! from famed hi performance dealer Queen City chevrolet selling dealer. Real deal L89s are not easy to find  $245,000
 
1965 Corvette
1965 High Option Corvette Convertible for Sale!!! Options include factory Air Conditioning, Power Steering, Power
Brakes, Power Windows, Power Antennae, knock offs, Teak Wheel, 2 tops, tint glass, Posi, back up lights, day/night mirror, power glide, AM/FM Radio. White/blue/white leather. $59,900. Only serious inquiries please. Contact The 427 King at 860-567-3795! Are you ready for a summer cruise????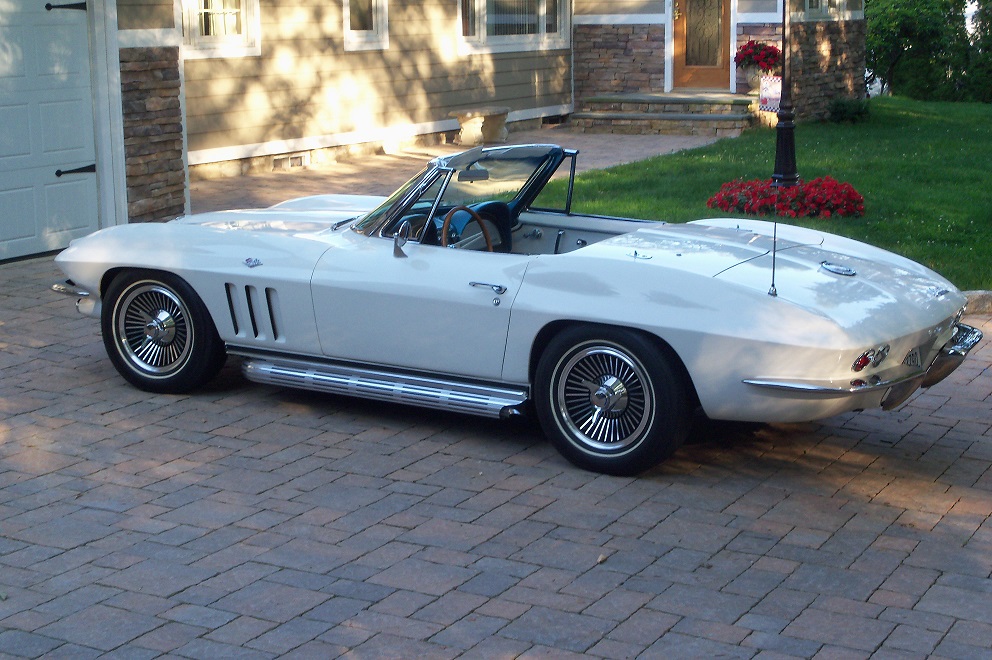 1969 Camaro L78
1969 Camaro: Frame off restore Dusk Blue/Black. Was a 2 protector Plate Car with dealer invoice. M22 410 Chambered Tach, Center Fuel Gauge, Radio Delete, Fold Down Seat. REAL L78. $75,000.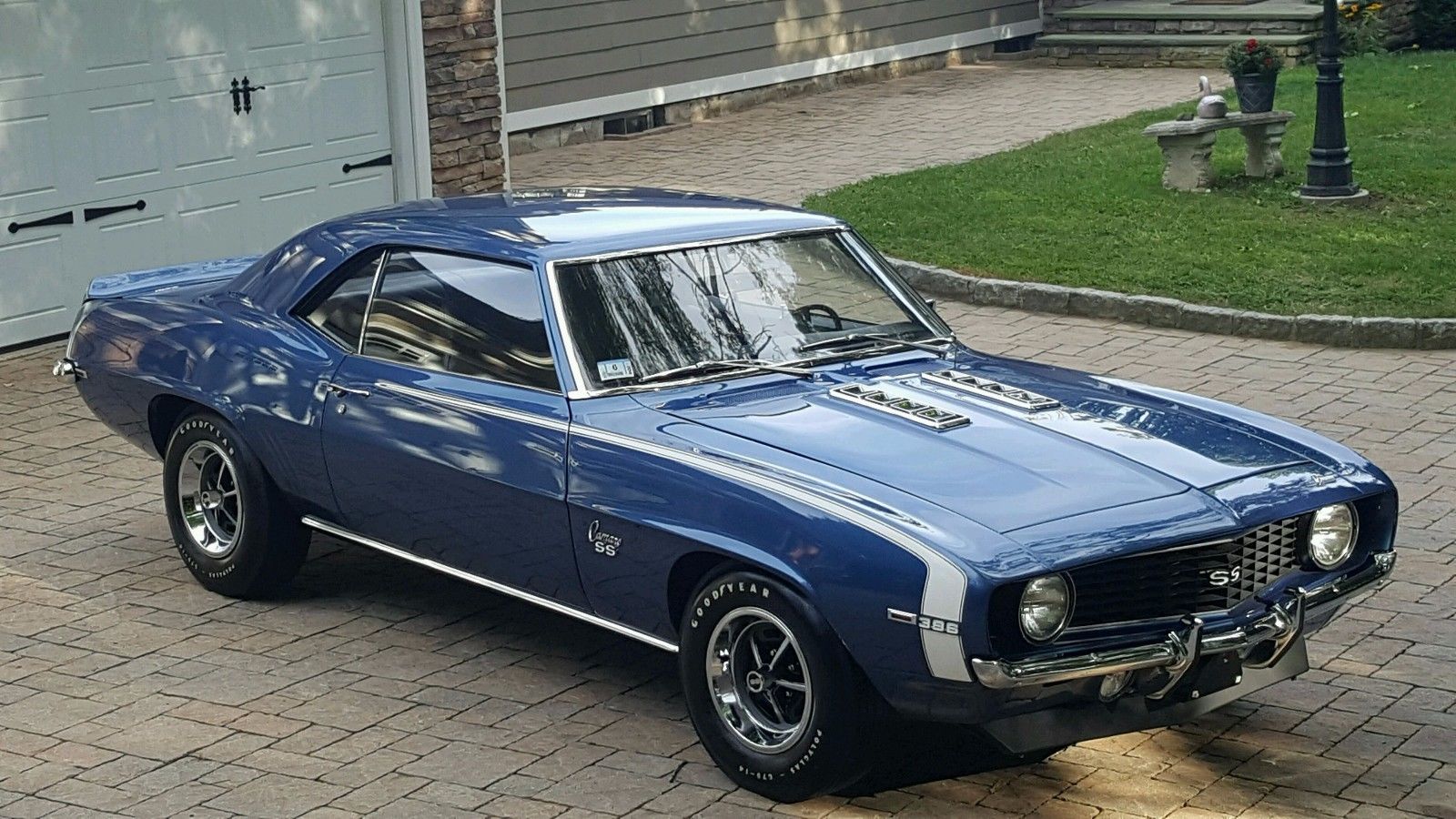 1955 Chevy Truck
1955 Frame off Big Window Chevy Truck. Updated with A/C, 5 speed, and disc brakes. Original Motor and ALL paperwork. $29,900.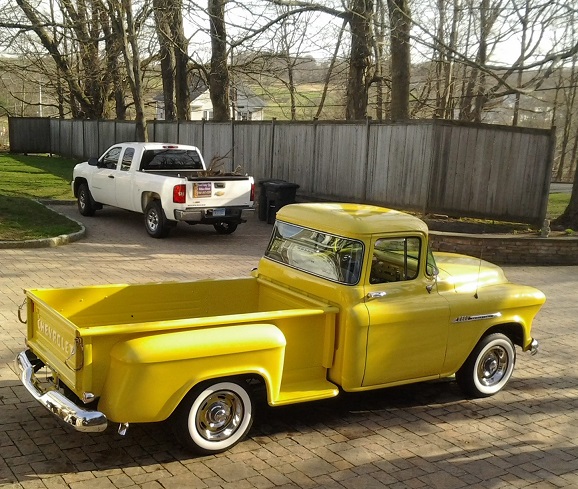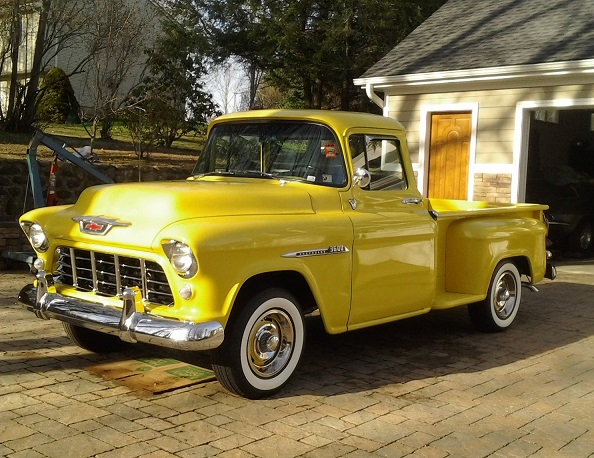 1967 RS/SS Camaro Convertible
1967 RS/SS Camaro Convertible. 4 Speed 396. Full paperwork, original drivetrain. Purchased from son of original selling dealer! RS/SS ragtop, 4sp, very low production. Gold/black. Tach and gauge deluxe. $52,900.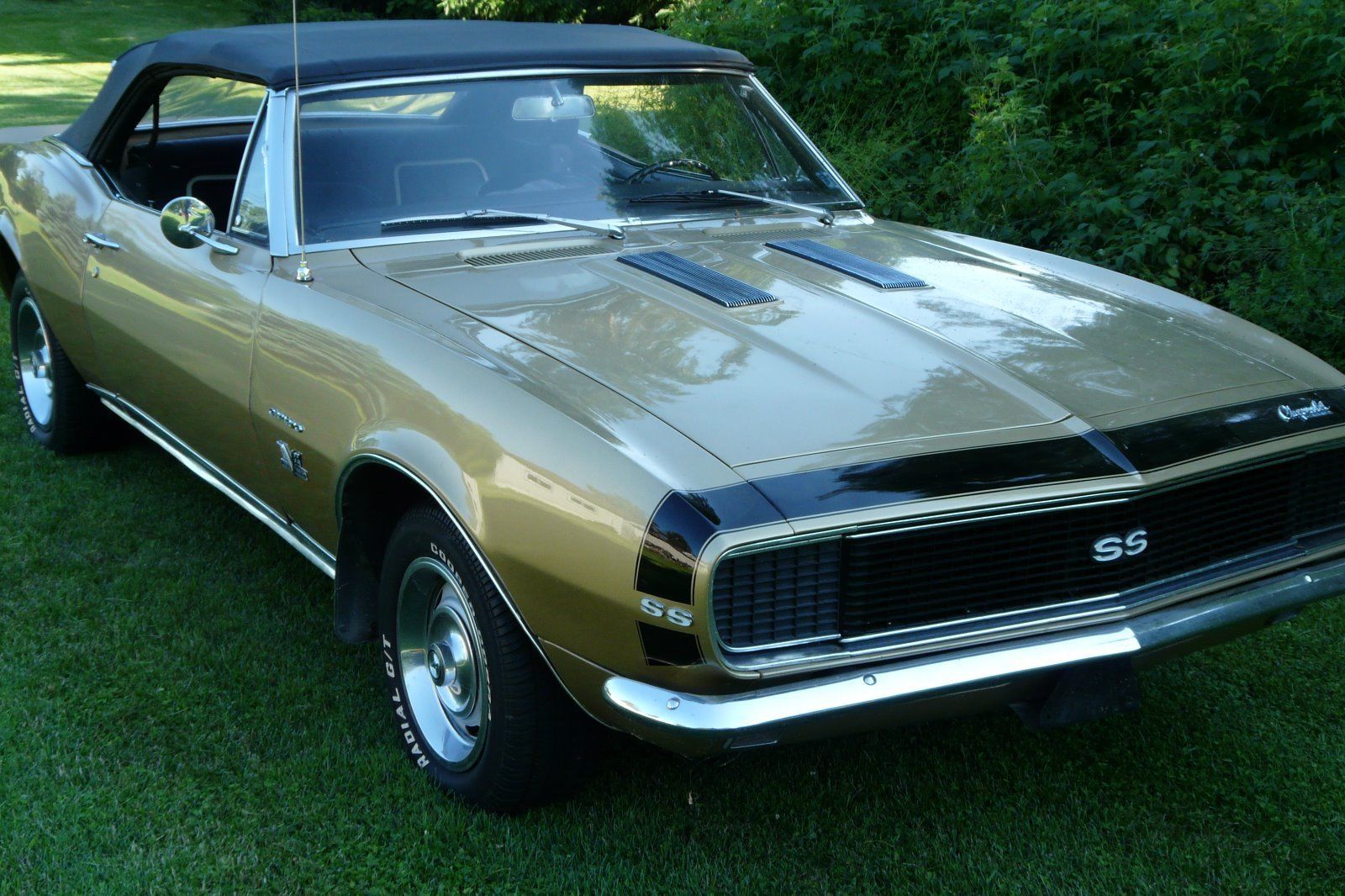 1969 COPO 427 CAMARO
One of the most original unrestored 427 Camaros left in existence.  Purchased at Malcom Conner Chevrolet, Paramus, NJ. 21,000 original miles. Original drivetrain, and interior. One repaint in lacquer 35 years ago. Rare M22 options and factory gauges. 

 Made to race!  Finding an original drivetrain is nearly impossible today!  Certified car. $195,000.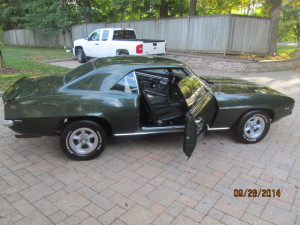 Sold Cars!
Over the years we have sold some beautiful cars. Here are a few. We are also very proud to have been featured on "Fast 'N Loud" for the Holy Grail of all car sales. Be sure to check out our episode!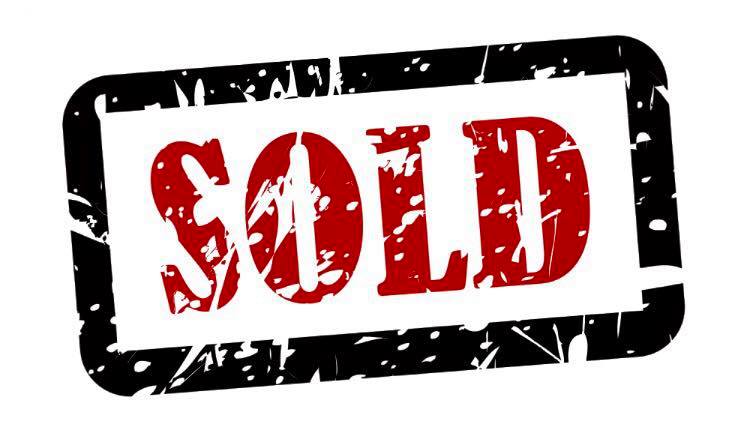 SERIAL #000001 AND #000002 1967 FIREBIRDS!!!!
SOLD