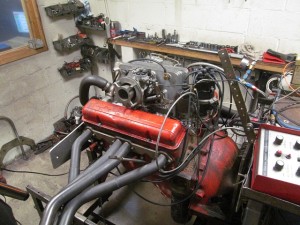 Consulting ~  From part verification of authenticity to your classic car  inspection.
Sandblasting all parts/frames/suspensions/sheet metal.  Prices on request
Corvette trailing arms/steering box rebuilds.
Big block Chevrolet exhaust manifold smog tube drilling.  Turn your non drilled manifolds into factory exact smog type.  Correct in every detail,   $79.00 per manifold.
Complete Engine Services
Boring
Complete Cylinder Head Work
Crank Grinding
Assembly Work
Stock or race applications
Balancing
Full Custom Rebuilds
Starter and alternator restoration.
Muncie/borg warner 4 speed rebuilding
GM 1957-1982 Chevrolet differential. Including gear ratio swap.
Carburetor rebuilding and show restorations.
YouTube video of 1969 L88 engine built for a customer – his two lane blacktop 55 Chevy replica is being built by the same person that built the original used in the movie 557HP.
1969 302 Z-28 STOCK REBUILD 360 HP!
FUEL INJECTION UNITS RESTORED TO BETTER THAN NEW,TEST RUN
SHOW RESTORATIONS OR SURVIVOR REBUILDS.