A LITTLE "RETAIL THERAPY" TO WASH AWAY THE WINTER BLUEZ…..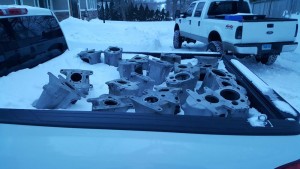 WE STOCK WHAT WE SELL! THE 427 KING IS YOUR ONE STOP SHOP FOR ALL YOUR VINTAGE AND CLASSIC CAR RESTORATION PROJECTS! FAIR & HONEST! WE'VE BEEN IN THE INDUSTRY FOR OVER 25 YEARS!!https://web.archive.org/web/20180816193608if_/https://www.youtube.com/embed/KIFhEaj6mZ8?feature=oembedWE AGGRESSIVELY SEARCH FOR RARE PARTS/CARS. WHETHER IT IS ONE PART OR AN ENTIRE COLLECTION, CALL US WITH WHAT YOU HAVE! FINDERS FEES GLADLY PAID FOR ALL PURCHASE LEADS. HIGHEST PRICES PAID. CASH WAITING!
FAST 'N LOUD!
We are featured!! Firebird 1 and 2! Restored! Wow!
Looking for that perfect part to complete your project? We have it or we will find it!